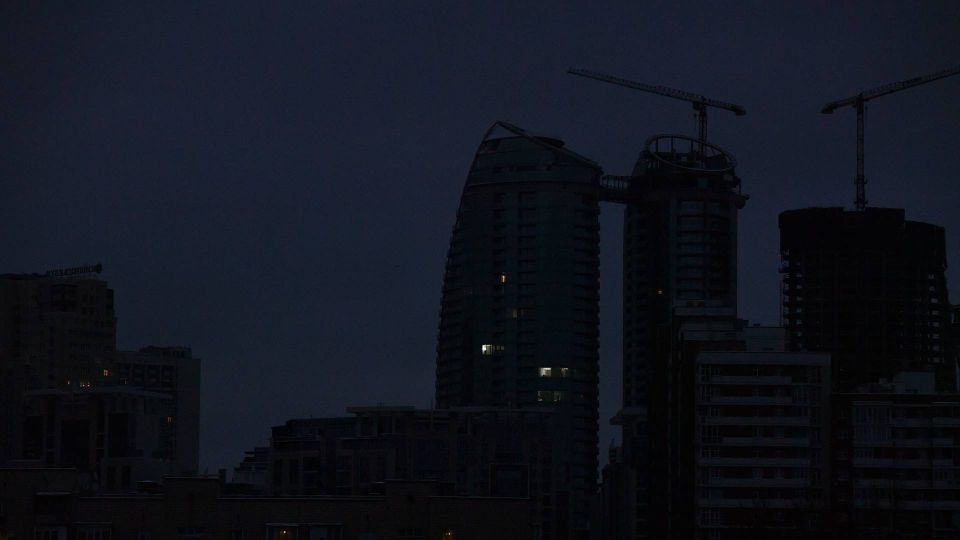 A barrage of Russian missile attacks killed three people Thursday in Ukrainian capital Kyiv, also resulting in major blackouts, inform authorities including Kyiv Mayor Vitali Klitschko.
"The enemy has fired missiles against vital infrastructure. Stay in cover until the air raid sirens fall silent," Kyiv's city administration states.
News agency AFP cites officials saying three persons were killed in the attacks. Also, six others are reported as injured.
Mayor Klitschk confirms the hit on infrastructure.
According to Ukrainian civil servants, the entire Kyiv region is both without power and running water as a result of the attacks.
Moldova, too, on Ukraine's western border is also suffering from extensive electrical grid problems caused by the attack. Moldavian Deputy Prime Minister confirms "massive power outages" affecting roughly half the nation.
Air raid sirens sounded in numerous regions of Ukraine, with explosions in other parts of the country also reported.
Russian forces have escalated aggression against Ukraine in recent weeks after the federation's military was subject to serious defeats on the battlefield.
The World Health Organization warned on Monday that millions of Ukrainian lives are in jeopardy this winter due to energy problems.
As of Thursday, the war will have lasted for exactly eight months, starting when Russian President Vladimir Putin announced on Feb. 24 having ordered a "special military operation."
Reports of explosions in multiple Ukrainian cities followed only minutes later.
Russia to continue crude oil exports via "shadow fleet"
Gazprom might cut gas transit through Ukraine next week
Russia refuses to sell oil to nations imposing price cap
Zaporizhzhia Nuclear Power Plant to undergo inspection after near disaster